---
SOCIAL MARKETING
Marketing in the social media universe is all about engagement.
---
SOCIAL
MARKETING
Marketing in the social media
universe is all about engagement.

SO WHAT'S THE BIG IDEA?
The age old saying that the difference between ordinary and extraordinary is that little something extra, might be what distinguishes your social marketing efforts. Take a smaller budget and make a big impact. You never know what kind of feedback you will get. So ask yourself, is it time to try something new?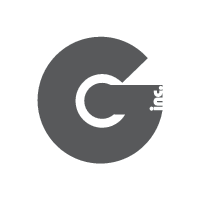 Imagine being able to let mobile phone users interact and share their experience while they are at your event. Thus, allowing them to engage in a way that creatively incorporates your brand or message within Snapchat.
Snapchat has defined itself as the leading interactive social media platform. Furthermore, it gives a company, or even Joe and Jill Shmo, a creative way to engage with millennials. And that can be a road block for some advertisers.
More Information!
INTRODUCE THE BOOST
Being able to target Facebook users based on their demographics, behaviors (on FB), and geolocation can be beneficial for a campaign plan, and more importantly, budget.
Our specialty is doing it right. We understand the mojo that makes social media adverts about engagement first and conversion second.

THE SOCIAL MARKETING ULTIMATUM
Everyone and their grandmother knows and uses Facebook. But what a lot of people don't know is that Facebook and other platforms have dampened their advertising presence significantly. Incidentally, this is due to the non-invasive principles that many users are wanting.
With more and more social media channels limiting the space for marketers, expertise and strategy pays off big time. We can help you get creative and do what is right, at the right time, and in the right space.
CLICK TO GET STARTED