---
SEARCH ENGINE OPTIMIZATION
SEO is complex and evolving. But we're on top of it and so will be your pagerank.
---
SEARCH ENGINE
OPTIMIZATION
SEO is comlex and evolving.
But we're on top of it and so
will be your pagerank.

BE CAREFUL! OUR SEO IS HOT
The theoretical factors that make up what's important to Google are complex and kaleidoscopic. Their job is to build trust when placing the right website link at the top end of that search results page. We have a tested recipe for success with those secret herbs and spices in our SEO soup.
WE'RE GLAD YOU ASKED
So what are the meat and potatoes that Google and his cousins look for when ranking your site among your competitors?
Well, blog articles keep you up to date and relevant for searchers. Your online business listings are crucial to proving that you are legitimate. And optimizing the infrastructure of your website for specific elements, that Google-bots eat up like crazy, is something we really know well. Where does your business rank?
---
LET'S START THE COUNTDOWN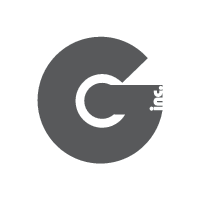 IT KINDA IS ROCKET SCIENCE
We analyze the readability of all your site's amazing copy. Then we set up proper page titles, focus keywords and meta descriptions that Google uses for their results page. We also have that funny looking wrench that fixes your website's cache and gives your site's images superpowers.
THE NEED FOR SPEED
Google has always worked to make things fast. Now they're suggesting you do too. Especially with content that appears above the fold. Our goal is to get your site loading quick with optimization tactics for your website on any platform, including mobile.
THE KEY IS IN THE WORDS
As in, keywords. We will add relevant keywords that are used throughout each page's content. A fantastic way to optimize your site that will help help boost your SEO score.

SHARING IS CARING
With a sitemap, it's much easier for the search engine crawlers to see the complete structure of your site and retrieve it more efficiently. It's like staying organized with the Dewey Decimal System of the innerwebs.
IT DOESN'T STOP THERE
When implemented correctly, structured data increases the chances that Google will show additional information about your content directly in the search results pages. This gives you an established look with easy to access links and contact information.
GET RANKED UP!