---
PRINT
We know how to convert your digital RGB screen world into the physical CMYK print world.
---
PRINT
We know how to convert
your digital RGB screen world
into the physical CMYK print world.

The importance of printed collateral with your company's brand is an obvious one. It establishes your legitimacy and effectively reinforces your level of professionalism in your market.
Besides business related printed pieces, the need for the design of miscellaneous posters, flyers, brochures or even custom magazine layouts could be on your mind. Let us be your premium design-to-production vendor on your next print project.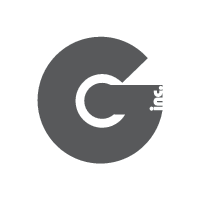 Do you have a big shindig around the corner? Let us help present your next event with completely custom artwork. We've had the honor of designing hundreds of posters and flyers over the years and take an enormous amount of pride in our work.
RACK IT UP
Are you thinking about producing your very own magazine? Annual, quarterly, monthly; we've got the know-how and proficiency to get a big project like this done. So hold that big idea and give us a call. We will go over our publication specifications as well as expectations and get your vision out there.
PHOTO EDITING NINJITSU
Not something that a lot of companies do today, restoration and custom photo editing can be well worth it when done right. We're definitely gurus when it comes to enhancing images, fixing worn photos and even crazy wacky photoshop manipulation.

YOUR STATIONERY STATION
You might be starting up a new business and need a fresh logo with business cards, envelopes, letterhead, invoices, and who knows maybe even coffee mugs. Or, you could be an established business that just wants an update on your brand.
Stationery and promotional products don't have to be difficult. We have the experience and integrity to get you superior business related print done right.
CLICK TO GET STARTED!