---
360° Video
An affordable way to give a virtual experience.
---
360° Video
An affordable way to give
a virtual experience.

Imagine a way to get your customers to not just engage with your media in a new and fun way, but to actually experience your media. In that, the user has the ability to virtually enter a world of you choosing.
You could be asking, do people want it? And the answer comes from Nikon Life where they explain that "90% of Americans believe viewing content would be better in 360-Degrees." So let that soak in while we explain and help squeeze your creative juices.
You need Direction
How about every direction? Okay, stupid joke, but let's open your imagination. We can start with something like a current event. How about…. a County Fair. Perfect.
What if you could provide a virtual video that your website visitors could watch with their phones and move around in real space as if they were looking through a portal into the fairgrounds.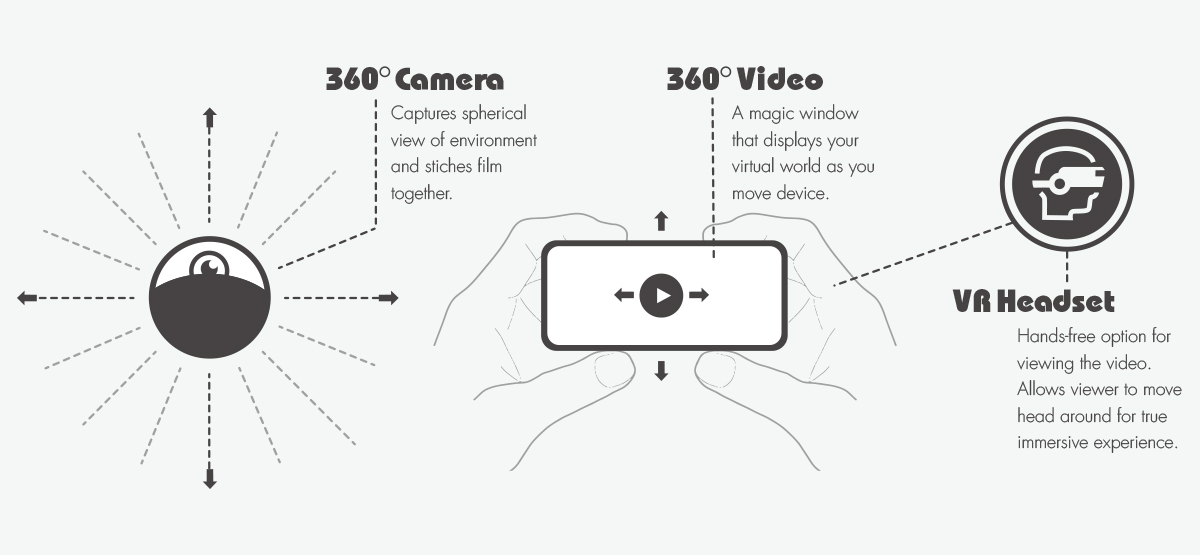 ---
Every experience is different.
Let's now say that you run a real estate company. Okay congratulations first of all. But, now you want a way to show your properties in a unique and enveloping way to separate you from your competition.
We've got something for you. It's called 360° Video! Embed each video on the property listings of your website to give a view of someones potential home in an all new way. Then, share them online for maximum engagement.

The Next Step
These are only a couple idears to hopefully get you thinkin. Next step, call us.
LET'S GO 360°!
Our Specialties
Whether you are looking for a 4k video to promote your product, a drone video for a property or home for sale, a wedding, quinceanera, or a corporate event we've got you covered.
We carry 4k cameras, 4k drones, FPV drones for that exciting first-person feel, and great audio capabilities to give that professional cinematic experience.
---